Have you ever been to The Gambia? We went in 2013 and it was brilliant for birds.
We booked with The Gambia Experience, flew with Monarch and stayed at The Senegambia Beach Hotel which is set in 20 acres of gardens. Hooded Vultures, Yellow-billed & Black Kites are fed each day on the hotel lawns. There are also two types of monkey to entertain you as well as a couple of small Monitor Lizards…Oh, and there are resident Hamerkop. During walks around the gardens we saw Red-billed Hornbills, Long-tailed, Bronze-tailed and Purple Glossy Starlings, White-crowned Robin Chat, Yellow-crowned Gonolek (Shrike) also Cattle Egrets, Red-billed Firefinch, Abyssinian and Broad-billed Rollers, Yellow-billed Shrike, with Red-eyed & African Morning Doves. Village Weavers were everywhere and from the beach Grey-headed gulls, Caspian and Sandwich Terns could be seen.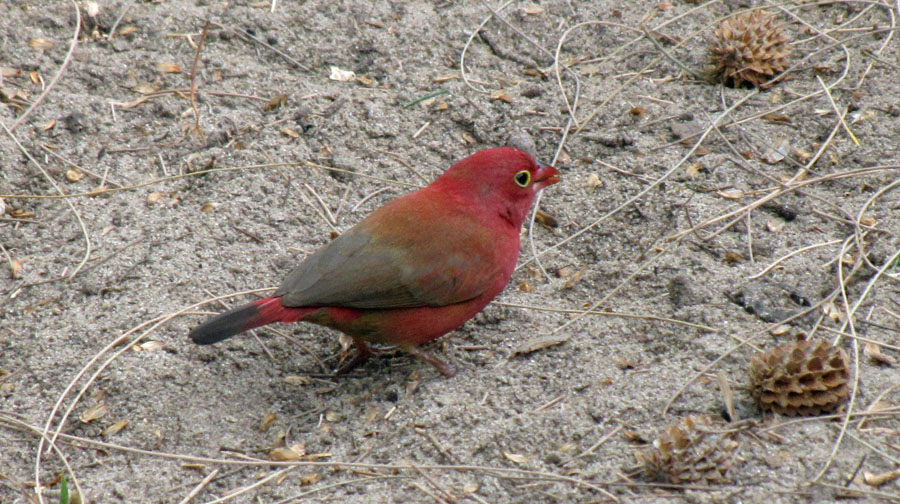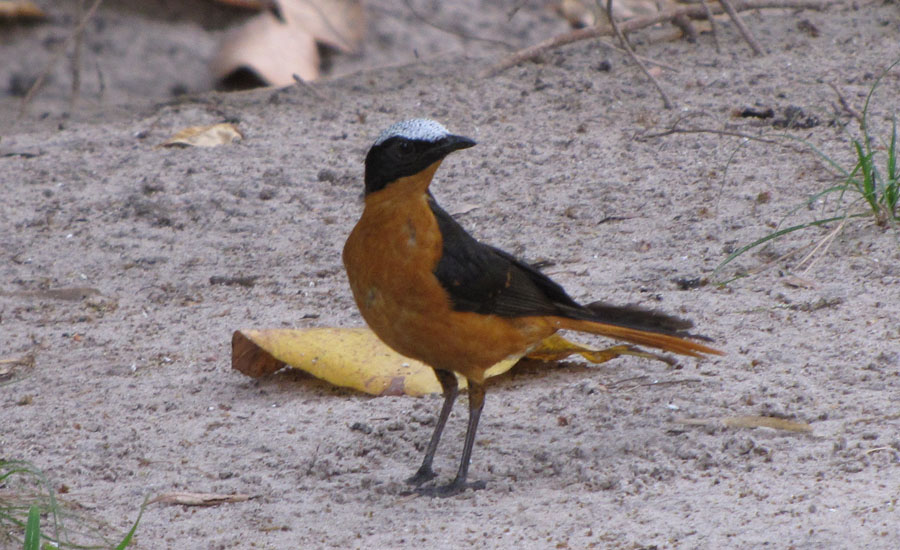 We booked three day trips on our arrival with Hassan Gindeh* of the "Gambian Birdguides Association".
He took us to Abuko woods, Lamin mangroves and ricefeilds, on our first trip, seeing 78 species. Some of the highlights were Black Crake, White-backed, Black and Black-headed Herons, Giant, Blue-breasted and Pied Kingfishers, and the much sought after Green Turaco and the Violet version. All three types of paradise Flycatcher, the Red-bellied, African and their hybrid were all together in the same bush!! Overhead were Fanti Saw-wings and African Palm Swifts and on the paths we saw Orange- cheeked and Lavender Waxbills, Red-cheeked Cordon-bleu and Yellow-fronted Canary. The list is almost endless.
The second day out took us to Brufut woods, out onto the savannah and Tanji. Today 62 species were seen and what birds! The woods are famous for Long-tailed Nightjar and Verreaux's Eagle Owls, both were seen along with White-billed Buffalo Weavers, Senegal Parrots, Northern Puffback, Splendid, Scarlet-chested and Beautiful Sunbirds. An African Yellow White-eye made an appearance with Village Indigobirds plus a Red-winged Warbler. In some burnt scrub a Black-crowned Tchagra was hunting while a pair of Black Wood-hoopoe (Scimitarbill) flew around the trees. Onto the savannah. Here we saw Grey Kestrel, Long-crested Eagles, Black-shouldered Kites, Lanner and an Osprey; all fly-bys but later in a tree were found a Dark Chanting Goshawk with a Rufus-crowned Roller. Smaller birds in the area were Bearded and Vieillot's Barbets, Cardinal Woodpeckers, Collard and Variable Sunbirds and the rare Chestnut-crowned Sparrow Weaver. At Tanji, on the coast were Royal and Caspian Terns, Long-tailed Cormorant, a single Kelp Gull and two Pink-backed Pelicans plus many of the previously seen birds.
Our third day trip was to Kotu Creek and surrounding areas. Malachite Kingfishers, Western Reef Heron, Senegal Thick-knee, African Wattled Lapwings, were viewed from the bridge along with resting Wire-tailed Swallows and African Darters. Migrants here included Whimbrel, Wood and Common Sandpipers, Redshank and Ring Plovers, also Olivaceous and Subalpine Warblers plus Chiffchaff. A walk to the pools and the sewage ponds produced Tawny-flanked Prinias, Oriole Warblers and Grey-backed Camaroptera in the hedges. Sacred Ibis, Intermediate and Great Egret, Squacco Heron, African Spoonbill, Spur-winged Plovers and White-faced Whistling Ducks were also seen. The last place we visited with our guide was a small pool surrounded by bushes, Hassan* said "here we should see Greater Painted Snipe if we're lucky". Luck had nothing to do with it. He knew. We saw at least ten. The walk back to the car was highlighted by Little Swifts overhead and a Lizard Buzzard. 61 species were seen today.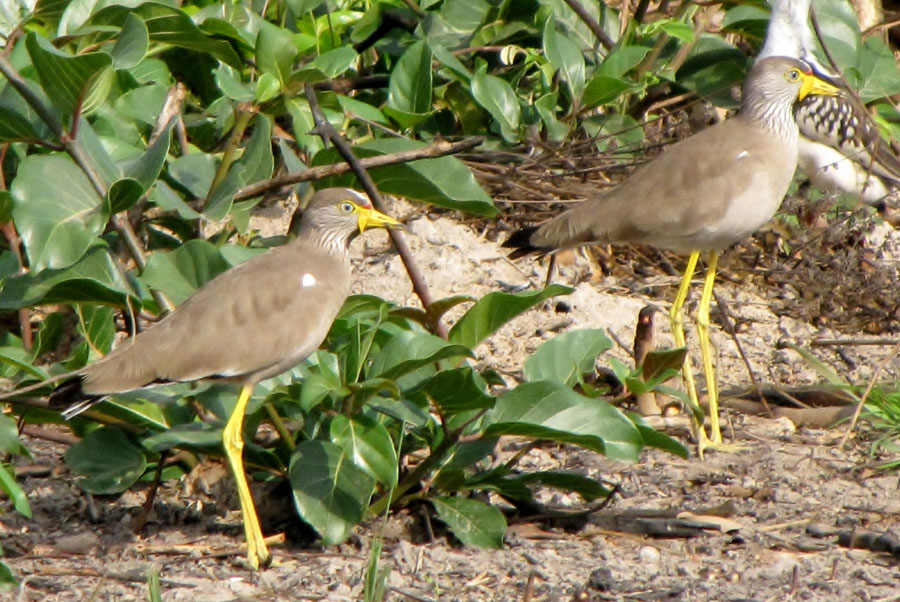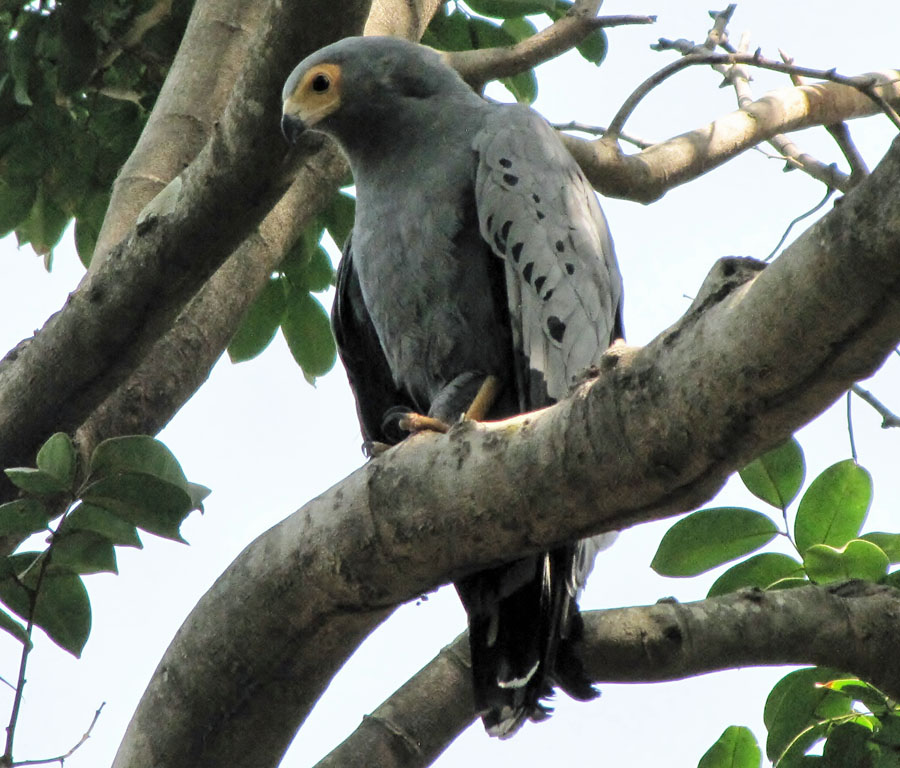 Ten minutes walk from our hotel is Bijilo Forest Park; locally know as the Monkey Park. We made three visits and managed a few more species including Palm-nut Vulture, African Harrier Hawk, White-throated and Swallow-tailed Bee-eaters, Green Wood-hoopoes, and Blue-bellied Rollers.
During our holiday we saw 168 species, 126 "lifers".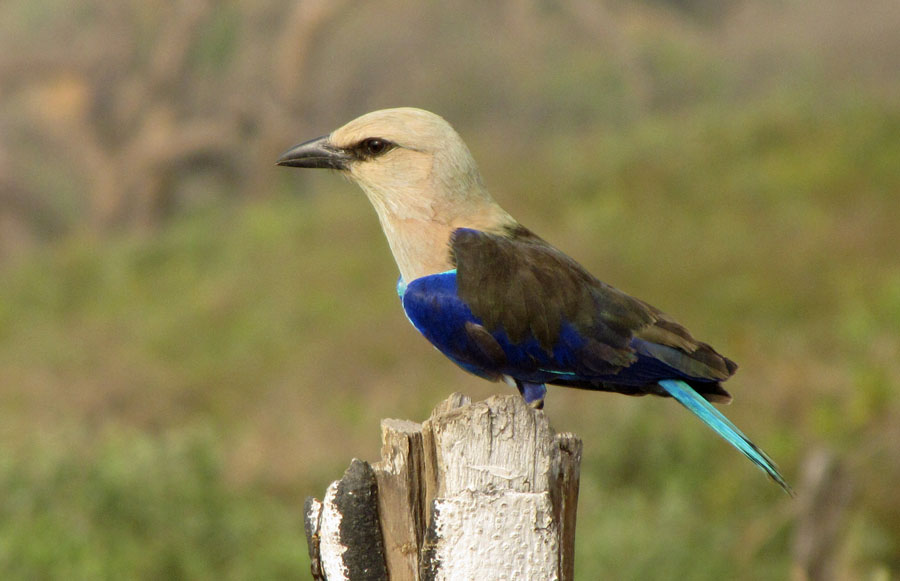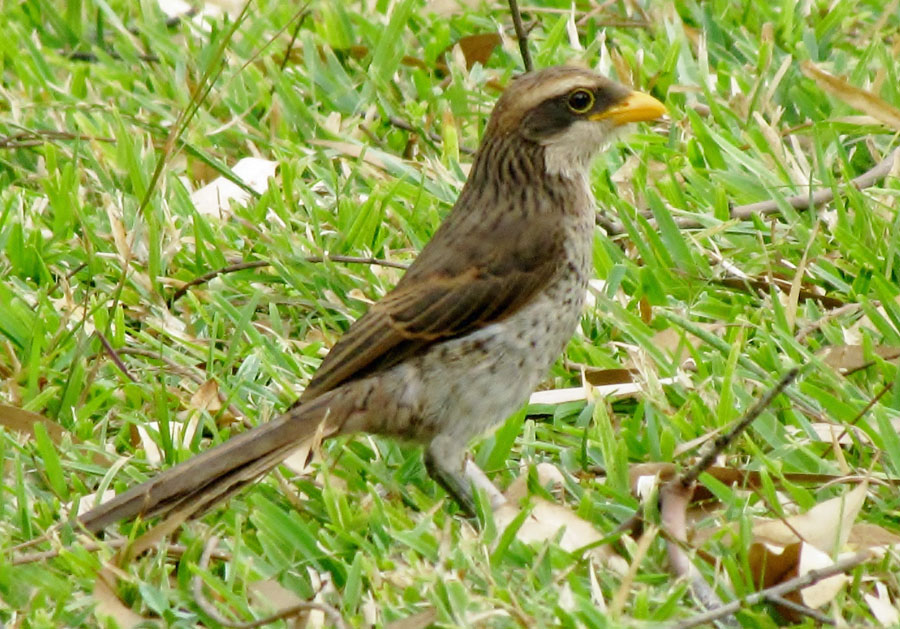 This is just a sample from our holiday, if anyone would like some more information feel free to contact me at…
Our bird guide's e-mail is note Hassan's address starts with "a", also found at, https://gambiabirdman.blogspot.co.uk
Adrian Adams, 2013