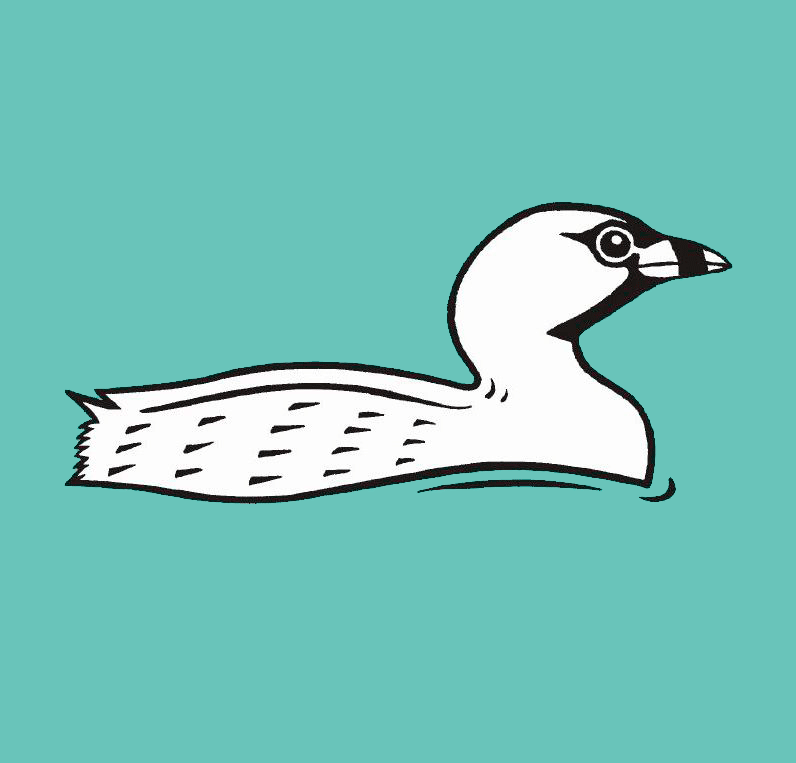 Details of meetings, including a comprehensive programme of mid-week meetings, can be found in Bird News, (the club's monthly publication for members)
W/E meetings start at 09:30 and on Tuesdays at 10:00, unless otherwise stated.
---
Tuesday 14 November – Easton in Gordano. Leader: Judy Copeland
Meet at Church Hall car park. From A369 (near Gordano Services) take E-in-G turning (not Pill turning) and follow the road down towards Pill, passing King's Arms on your left. After the playing field on the left, turn immediately into the car park. Some hills and stiles.
Sunday 19 November – Uphill. Leader: Jane Cumming
Park on Links Road (parking is free at this time of year) or Thornbury Road which is first right after the Uphill Boatyard entrance heading towards the beach. Meet on the beach at Uphill at 09:30 and bring a telescope if possible. We will spend some time watching from the beach so ensure you have warm clothing. Following this we will have a short walk over the hill towards the Bleadon Levels. There will be more watching than walking and we can drop telescopes off in cars after the beach watch. High water approx 10.00.
Tuesday 21 November – Hillesley, Leader: Graham Blacker
Park in the village or the Fleece Inn car park if stopping afterwards. We will meet at the memorial for a lovely walk around fields and country lanes taking in part of the Cotswold way. Eight easyish stiles, could be muddy when wet.
Sunday 26 November – Ham Wall, Somerset Levels. Leader: Nick Page
Please remember to contact the leader in advance in case of changes to the itinerary in light of bird reports. Meet at 09:30 outside the Information Centre at the RSPB car park. From the middle of Meare village on the B3151 Wedmore to Glastonbury road, take the minor road south signposted Ashcott. The car park is about a mile down this road opposite the Meare Heath/Ashcott Corner car park, beyond the Railway Inn. We will walk around the hides at RSPB Ham Wall (a couple of miles). We may extend the meeting to visit another site after lunch if enough people are interested (bring food and drink for the day). We hope for sightings of Marsh Harrier, Great White Egret, Great Crested and Little Grebe, and perhaps Bearded Tit. We may hear wintering Chiffchaff and Blackcap. The walk is mostly along flat hard ground although there are some rough wet grass tracks. Parking charges apply but free to RSPB members with your RSPB card. Natural England's car park opposite is not free.
Tuesday 28 November – Lansdown, Bath. Leader: Robert Hargreaves
Meet at Lansdown park and ride north of Bath. Partly on the Cotswold Way with farmland and woodland birds.
Saturday 02 December – Eastville Park. Leader: Rich Scantlebury
Meet at the bottom of Elmgrove Road on Thingwall Park at 09:30 (the car park at Eastville Park will be busy with Park Run runners' cars).
Tuesday 05 December – Chew Valley and Lake. Leader: Mike Landen
Note change of meeting point, this avoids the £4 parking charge, the walk is the same, just starts at a different point. From Chew Magna village take Tunbridge Road opposite the grass triangle by the Pelican pub. Look for the fire station on your right and take the turning by the side into Tunbridge Close and park anywhere. We will meet at the fire station for a relatively short walk allowing time to do some birding from the dam wall part way around. There is, of course, the opportunity to drive to Herons Green and/or Herriotts Bridge after the walk.
No stiles but expect some mud. Four miles length.
Tuesday 12 December – Saltford (BOC Christmas Lunch). Leader: Robert Hargreaves
Taking the A4 from Bristol to Saltford, turn left at any turning in Saltford, drive down the hill, turn right at 'The Bird in Hand', continue for half a mile to the car park of the Riverside Pub on the left where we will meet, (you will need to register your car details inside the pub). A shortened two mile walk in order to make lunch for 12:30 (all walkers welcome irrespective of whether you are staying for lunch).
Saturday 16 December – Chew Valley Lake. Leader: Alan Daniells
Meet at 09:30 at Herriots Bridge where there is plenty of parking. This walk will explore public and restricted access areas so a 'Bird Watching Day Permit' will be required which can be purchased from Woodford Lodge desk or on-line from https://bristolwater.clubmate.co.uk/MemberArea/Bookings. Due to the distances involved, we will be driving some of the way between the hides.
Tuesday 19 December – Goblin Combe. Leader: Alastair Fraser
From Bristol take the A370 to Cleeve. Turn left onto a minor road signposted 'Village Hall, Environmental Centre'. Park by the old quarry. Three and a half mile walk of mainly mixed deciduous woodland with some conifer, farmland and open areas. No stiles, one steep ascent, one gradual descent with two steeper sections. Can be muddy
Tuesday 26 December – Snuff Mills. Leader: Nick Hawkridge
Meet in the car park in River View, off Broomhill, Frenchay Road – a parking charge now applies. Snuff Mills is a popular site for locals and visitors who come from far and wide to enjoy the tranquillity and natural surroundings. The river Frome is also home to some of Bristol's Otters. Join us for an easy three-and-a-half miles walk.
Monday 01 January 2024 – Slimbridge WWT. Leader: Di Bunnis and Graham Blacker
Come and join us and get your new year list off to a good start at our annual New Year's Day visit to Slimbridge. Meet in the main car park at 09:30. There is an entrance fee for non-members of WWT. Lunch is available at the Tudor Arms, half a mile away – booking advised – or at Slimbridge's own Kingfisher Café, alternatively there are plenty of spots for a packed lunch.
Indoor meetings.
The Club's indoor meetings will be held at the Newman Hall, 28 Grange Court Road, Henleaze, Bristol BS9 4DR, from September – December. Our January and February meetings are not scheduled at Newman Hall, they will be Zoom only.
Thursday 16 November – Amanda Tuke – 'The Thirty-minute Birder: adventures of an urban nature writer'
Following her 2022 feature on the BOC in Birdwatching Magazine and her attendance on a Tuesday walk, Amanda will share her experiences of birding in London and other cities and how this inspires writing nature columns for the magazine.
Thursday 21 December, the 57th Annual General Meeting followed by:
"Saving Wetlands for People and Wildlife". Jackie Harris (WWT)
Wetlands are that rare thing – a genuine solution to many of the world's most pressing issues. This talk will uncover the magic of wetlands and the work of WWT to not just conserve wetlands, but to restore them.