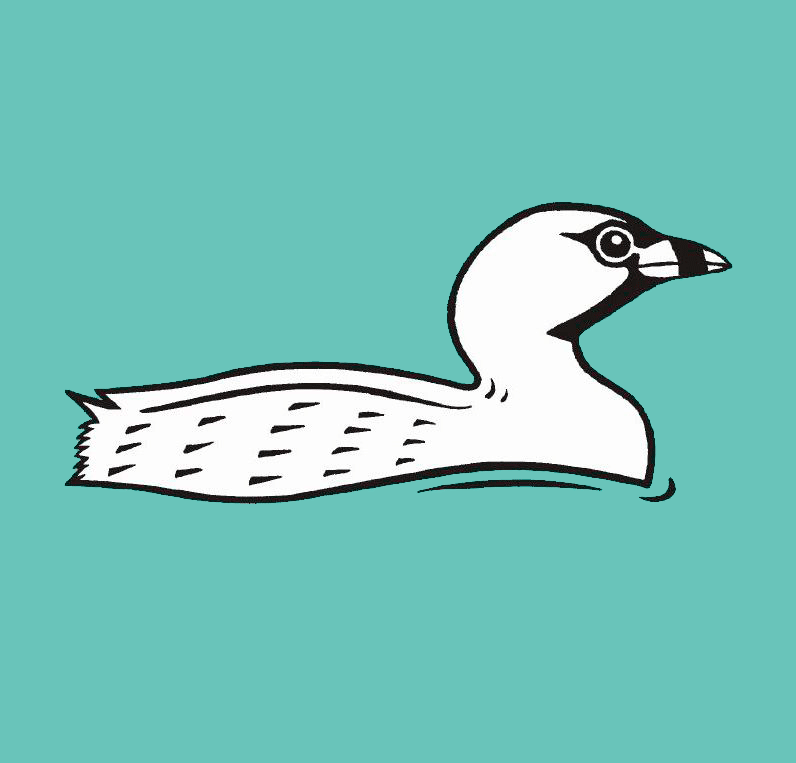 Details of meetings, including a comprehensive programme of mid-week meetings, can be found in Bird News, (the club's monthly publication for members)
W/E meetings start at 09:30 and on Tuesdays at 10:00, unless otherwise stated.
---
All details of meetings, including a comprehensive programme of mid-week meetings, can be found in Bird News, (the club's monthly publication for members), or by contacting us. All W/E meetings start at 09:30 and on Tuesdays at 10:00 – unless otherwise stated.
Sorry – All walks are cancelled as is the last indoor meeting. We'll keep updating as the outbreak continues
Sunday 23 February – Barrow Gurney Reservoirs
Meet at 09:00 at the Bristol Water car park on the A38. If going north towards Bristol, turn left 60 yards past the traffic lights at the junction of A38 and B3130 (Barrow Gurney). Going south from Bristol turn right at the hatched area before the bollard 60 yards before the Barrow Gurney junction. A morning wander around the tanks. A Bristol Water permit is required (covers all BW sites), day permits may be available on the day. The site has a good record for less common water birds.
Leader: Nick Hawkridge
Tuesday 25 February – Greylake RSPB Reserve.
Meet in the RSPB car park at Greylake at 10:30. The reserve is on the A361 Glastonbury to Taunton road between Greinton and Othery. It is a mosaic of wet meadows and reed bed. For those who wish to stay on in the afternoon we will attempt to locate the Cranes depending on the weather. The morning visit will end around 12:30/13:00. Likely to be very wet in places. Please bring lunch if you wish to join the afternoon visit.
Leader: Mark Watson
Tuesday 03 March – Clevedon.
Meet at the end of Old Church Road by the gate to the allotments. Park in nearby side streets. Please note this is a different starting point to previous Tuesday meetings. We will walk to Clevedon Pill and out to Dowlais and back along the Blind Yeo. The walk is about three miles and level. High tide is c.12:10.
Leader: Jane Cumming
Tuesday 10 March – Elm Farm, Burnett.
From Keynsham take the B3116; turn right at the first Burnett road sign, left at junction, then right into the farm. From Bath, take the A39 and right onto the B3116, fork left on farm drive as you enter Burnett. The farm is 112 hectares in size and consists of 17 hectares of arable crops, over six hectares of woodland and five hectares of crops exclusively for the benefit of birds and other wildlife. No fertilizer is used on the species rich grassland which is managed to encourage insects, birds and bats as well as other wildlife. Many field margins next to hedges or water are preserved for conservation and the remaining grassland is grazed by cattle, sheep and ponies. Field walking with an uphill return to Elm Farm.
Leader: Phillipa Paget
Saturday 14 March – Uphill
This is a morning only walk at Uphill, at the south end of Weston-super Mare. Park on Links Road (no parking restrictions at this time of year) and meet on the beach at 10:00 for the high tide. Bring a telescope if possible. We will spend some time watching from the beach, so ensure you have warm clothing. We will then walk round through the marsh over to Walborough Hill. Those who prefer more walking and less bird counting can go on across the levels towards the WSTW for a longer walk.
Leader: Jane Cumming
Tuesday 17 March – Badminton
Meet in the public car park outside the village hall in Hayes Lane for a four and a half mile walk through the estate and surrounding countryside. A flat walk. Possible mud but no stiles. Normally a bit longer – may end as late as 13:45
Leader: Nick Hawkridge
Tuesday 24 March – Castle Combe.
Meet in the car park at the top of the village. From the B4039 travelling east from Acton Turville towards Chippenham, turn right at the junction for Castle Combe and right again into the car park. Four miles with one steep hill and a few stiles. Could be muddy after rain.
Leader: David Body
Sunday 29 March – Sand Point
Meet at 09.30 in the NT car park for this morning only meeting. Leave the M5 at junction 21. Follow the road to Weston-super-Mare for 200 yards then bear left off the dual carriageway towards Worle. At the traffic lights bear right for Sand Bay. Drive north along the coast road to the car park at the end. Car park free to NT members. The terrain is rough in places so wear suitable footwear and clothing for this exposed site. We will be looking for early migrants and coastal birds. Please note that clocks go forward one hour the night before this meeting!
Leader: Paul Gregory
Tuesday 31 March – Burrington Ham
Meet at the car park below the former Burrington Inn for a gentle climb through woodland to limestone upland with the usual range of birds for this habitat. This is a pleasant walk on good paths usually with no serious mud expected.
Leader: Clive Burton
Saturday 05 April – Oldbury Power Station
Meet in the car park at the Visitor Centre of Oldbury Power Station at 08:00 for this morning only meeting lasting about three hours. The venue is reached by turning off the A38 at Grovesend and following the well-signed route to the Power Station Visitor Centre. We shall be looking for waders and wildfowl at low tide and checking the old lagoons and scrub for passerines. There will be locked gates, fences and stiles to be negotiated.
Leader: Andy Middleton
Saturday 18 April – Leigh Woods, Dawn Chorus
Meet at 05:00 at the National Trust gate on North Road, 150 metres from junction with A369. From Clifton turn right onto North Road immediately after the Suspension Bridge. From M5 turn left off A369, 100 metres after traffic lights at B3129 junction, into North Road. Please be aware of local residents when parking. Experience one of the highlights of Spring on this short one and a half mile walk with plenty of pauses to listen. The path is muddy and uneven in parts. Bring a torch. Finish by 07:00. It is essential to let the leader know by 18:00 17 April if you are joining this walk.
Leader: Gareth Roberts
Sunday 26 April – Pilning Wetlands
At B4055 Easter Compton/Pilning road crossing with A403 Avonmouth road, continue 500 metres north-west on B4064 through Redwick village to mini-roundabout. Take right junction to New Passage along New Passage Road (Redwick Road) and over M4/M49, for one kilometre until road dead-ends by yellowish Caroline Cottage with junction to right – park and meet in this area. Parking is limited – car-share if possible and park considerately. Meet 09:30, bring telescopes! Walk includes estuary and foreshore watch from New Passage, along the Severn Way embankment beside the salt marsh and Pilning Wetland pools, and inland along the path from the second sentry box to view the further pools, returning the same way. Though not a circular walk, the birds should be constantly changing as the tide changes. About five kilometres total.
Leader: Jane Cumming
Indoor meetings.
Thursday 19 March – Cancelled – 'Corvid 19' vicitim
With the current issue of virus spread, it is not reasonable for people to collect in the hall.
---
Meetings start at 19:30 in the Newman Hall, Grange Court Road, Westbury-on-Trym, BS9 4DR. There will be a
half-time interval with refreshments.
.
The attention of members is drawn to the fact that the Bristol Ornithological Club accepts no liability in respect of damage or personal injury occurring during its activities.