Cruise to Barbados, St.Vincent, St. Maarten, Tortola, Antigua, Dominica
This was a family holiday but I managed to see a lot of great birds without upsetting my non-birding family.  On arrival at Barbados airport we transferred to our coach to take us to the ship.
On Barbados I saw my first Carib Grackles, common on all of the islands we visited and some Common Ground Doves.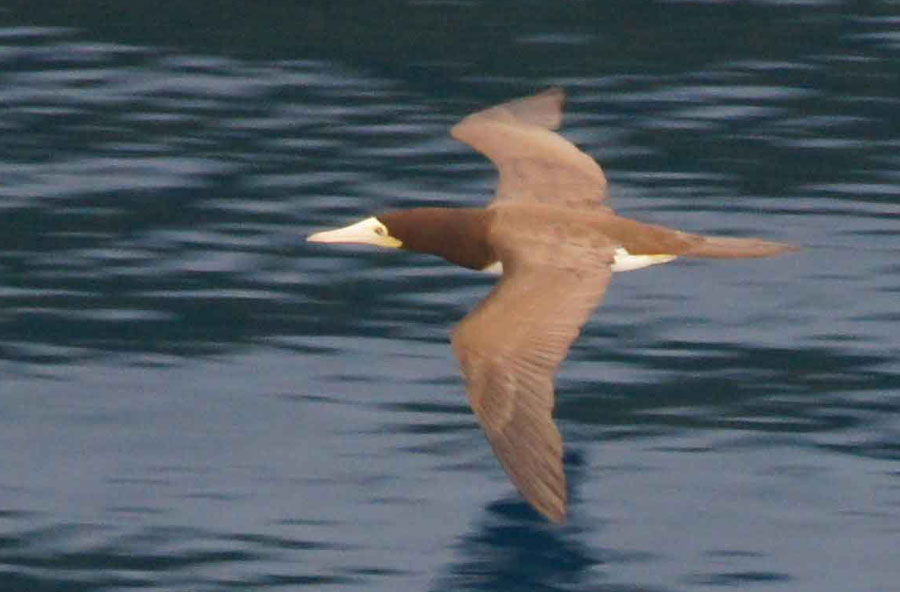 In St Vincent harbour I could see juvenile and adult Brown Boobies, Magnificent Frigatebirds and a Royal Tern. In town I saw a Grey Kingbird, pairs of Eared Doves, a Scaly-necked Pigeon & a Green Anole lizard.
In some mountain botanical gardens I saw a Green-throated Carib and a female Antillean Crested Humming Bird.  A Broad-winged Hawk soared over the hills, a bird I was to see on several of the islands and quite common (the locals call it the chicken hawk).  On the return journey I saw Cattle Egret and Little Egret.  Returning to the ship I saw 2 Great Blue Herons squabbling on the shore-line.
Our third day was spent at sea, a wonderful way to spend Christmas day and I spent a few hours on deck watching Flying fish, Dolphins, Masked and Red-footed Boobies and Magnificent Frigatebirds.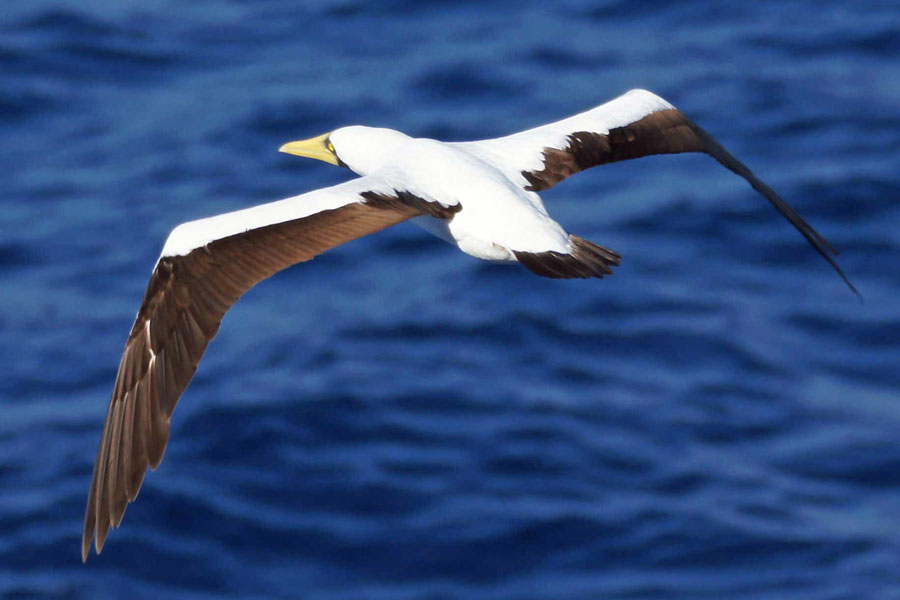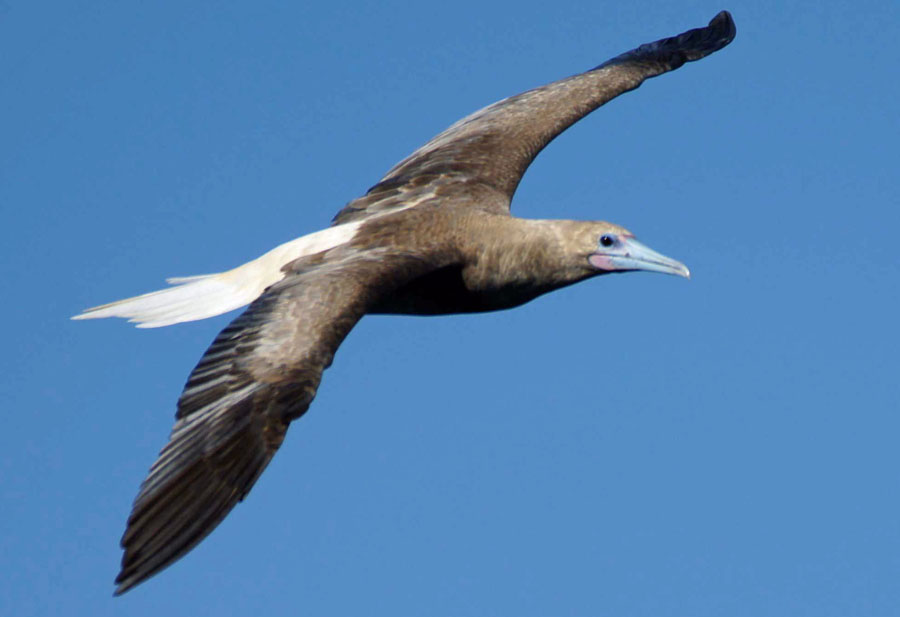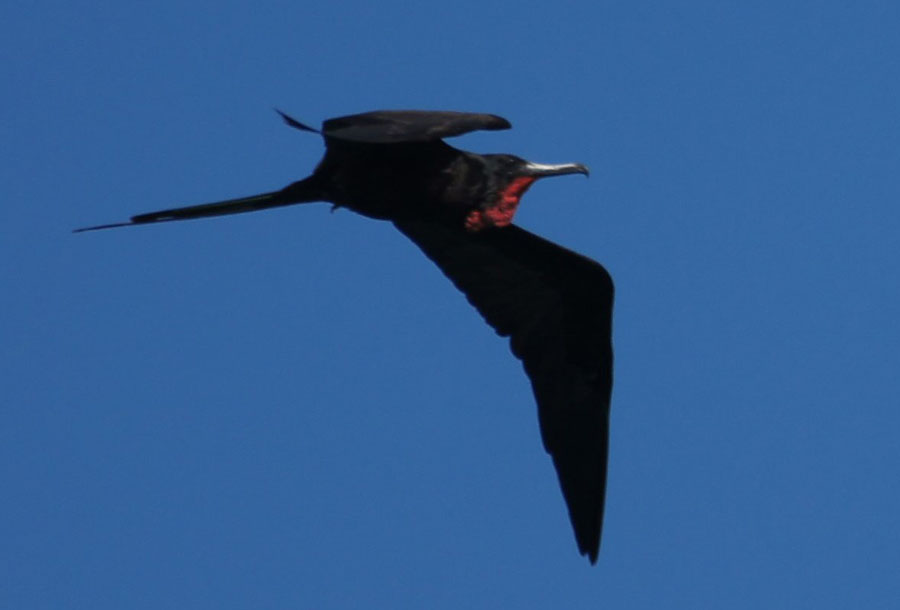 Day 4 saw us on St Maarten, my favourite island on the cruise, a part French, part Dutch island that had some great birds.  I investigated a local salt-pan and a nearby water run-off channel and got some cracking views of Green Heron, Lesser Yellowlegs, Snowy Egret and Great White Egret.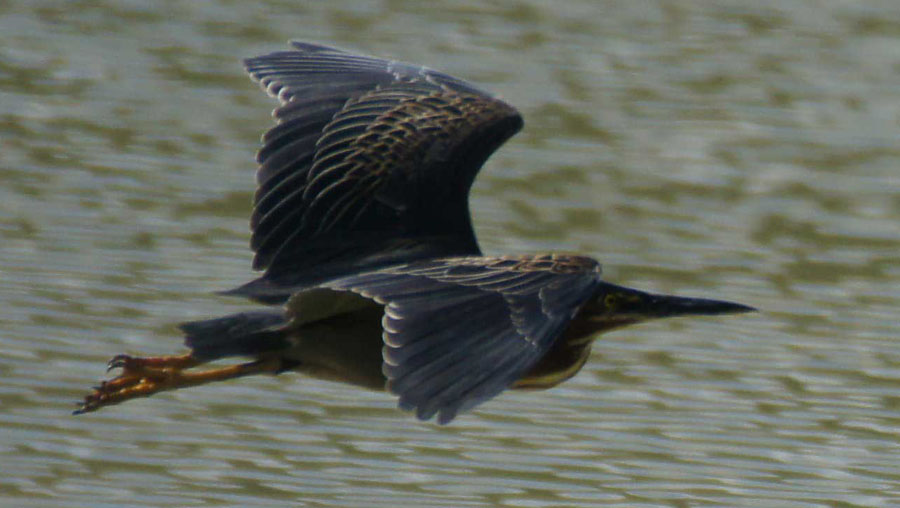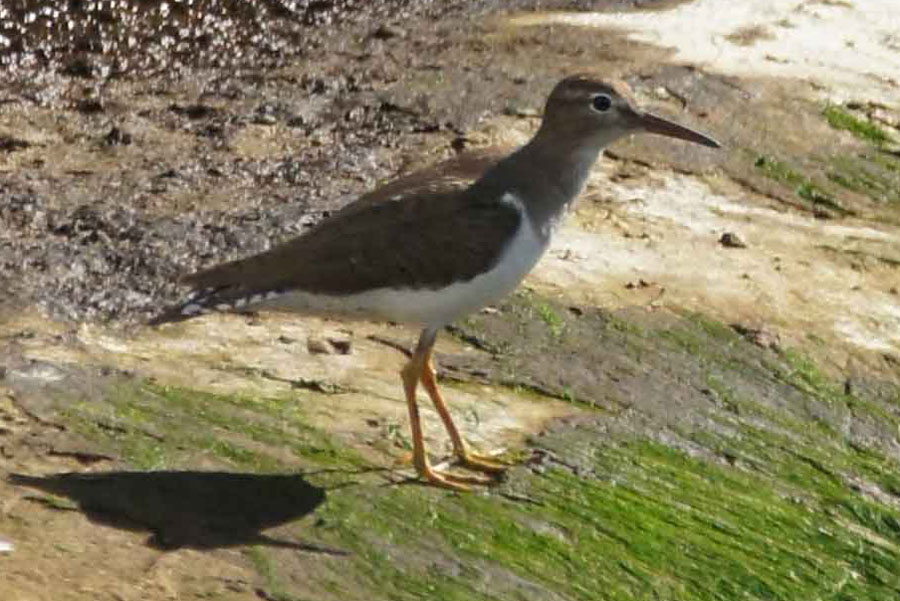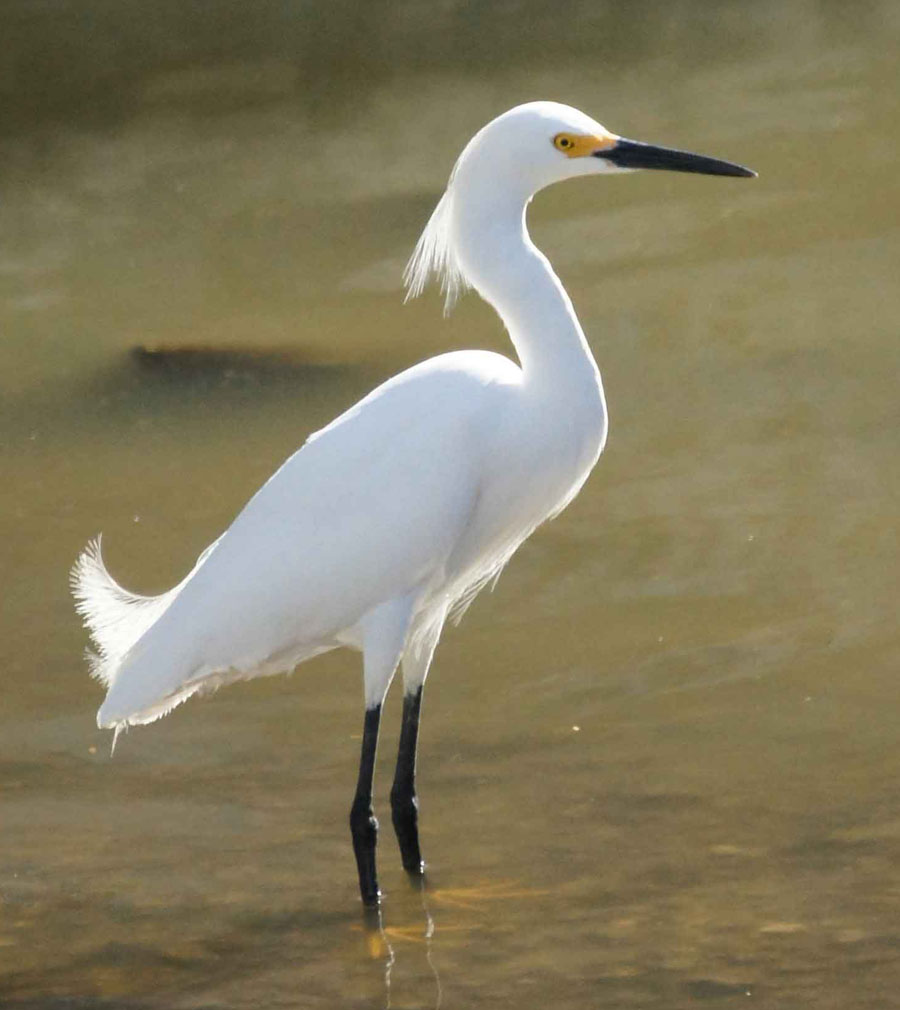 At the salt-pan I saw some Brown Pelicans in full breeding rig, and some Black-necked Stilts sharing some rocks with a Spotted Sandpiper.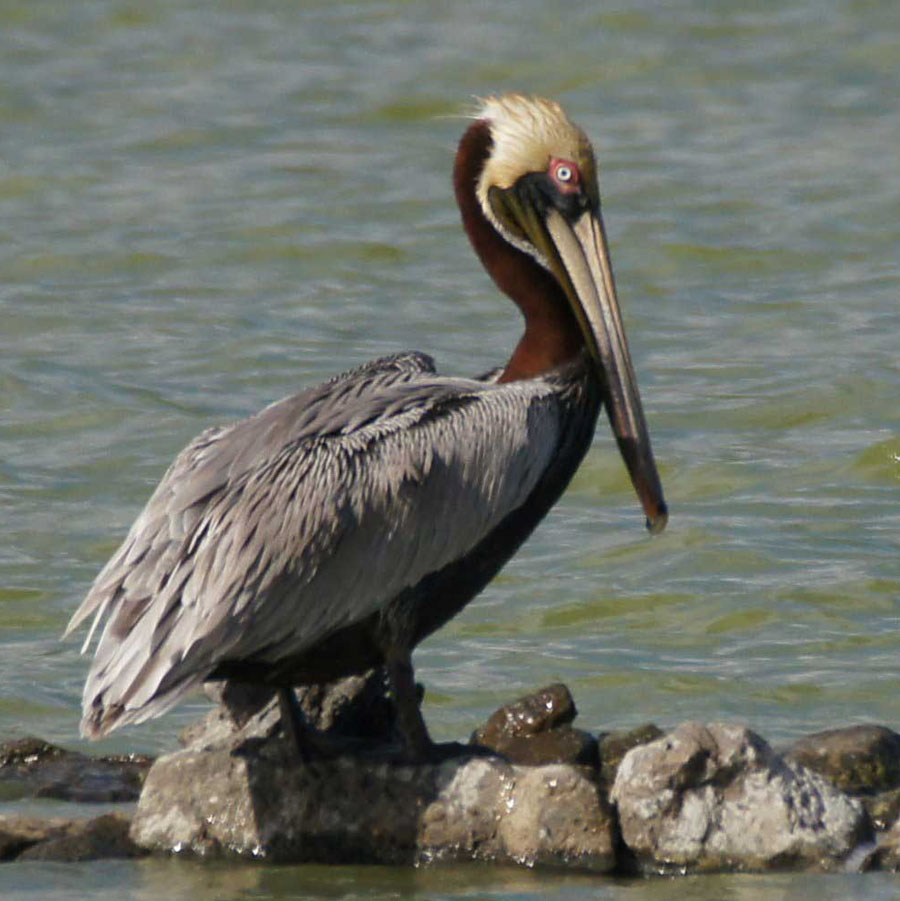 I saw a large Green Iguana crossing the grass in front of me before diving into a bush. I was lucky to get close to Tri-coloured Heron and Greater Yellowlegs feeding in the shallows.  Also on the water was a Moorhen.  Before leaving for the harbour I was also lucky to see Zenaida Dove and Black-faced Grassquit.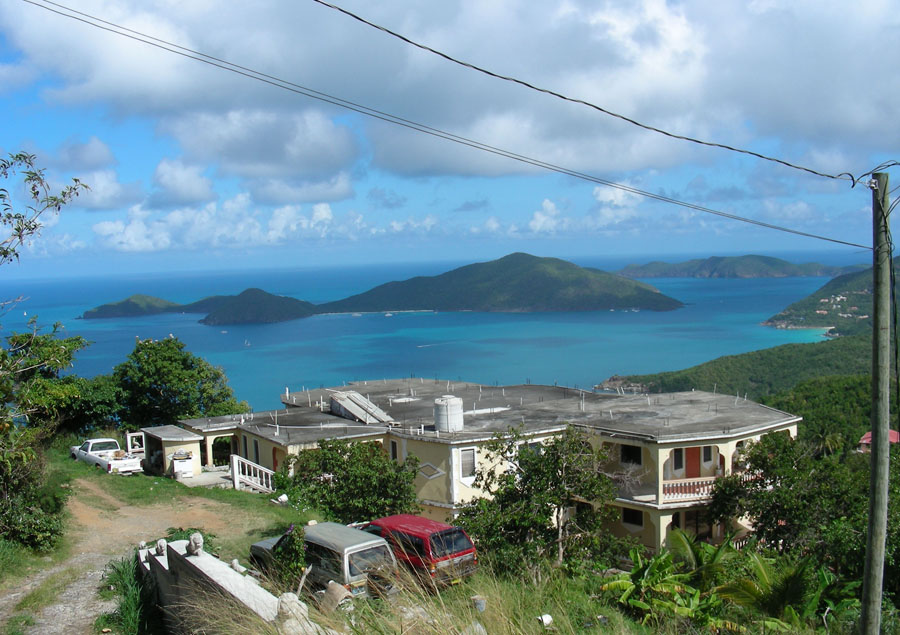 Our 5th day saw us in the British Virgin Islands, on Tortola, a very pretty island and we all enjoyed a lovely rain-forest walk in which I spotted an elusive Pearly-eyed Thrasher but little else.  However the local beach yielded some interesting Scarlet beetles and a Brown Anole lizard.  Offshore we saw more Brown Pelicans crash diving into the surf, along with a foraging Royal Tern and more Brown Boobies.  I later saw a White-winged Dove.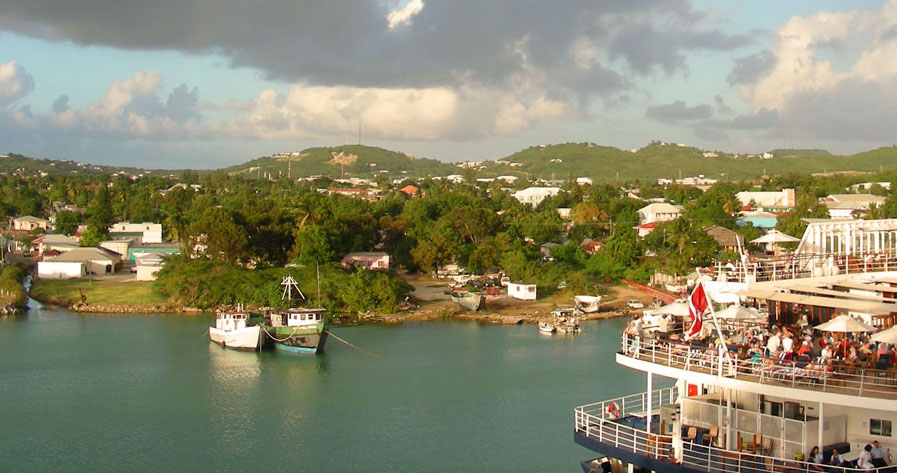 On day 6 we had reached Antigua and enjoyed a great land-rover safari into the hilly interior.  We visited a dis-used reservoir and saw some distant West-Indian Whistling Duck and more Grey Kingbird on the telephone wires, hawking for insects.  We visited a local beach and as well as Carib Grackles, we saw our first Bananaquit which sat on the chairs of the beach-tavern pinching sips of Rum-punch.  In a small freshwater pool I saw a foraging Solitary Sandpiper & in the palm trees was a Lesser Antillean Bullfinch.  Back on board ship I could not but help notice a very noisy egret colony in the port margins so I left the ship to investigate.  Here I had close views of Little Egret, Snowy Egret, Cattle Egret, Great White Egret, Little Blue Heron, Black-crowned Night Heron, Royal Tern, Magnificent Frigatebird and White-crowned Pigeon.  I also saw a Collared Dove.
Our penultimate day saw us berthed in Portsmouth, Dominica, an island forested right down to the beach, a truly green paradise.  We did an island tour and saw more Bananaquits, Magnificent Frigatebirds, Brown Pelicans, Antillean Crested Humming Birds, Broad-winged Hawks, Brown Boobies & Grey Kingbirds.
We saw some unusual lizards, a House Gecko, a Ground lizard and a Curly- tailed lizard.  Back to Barbados for the final day where we were happy to relax on board; not many birds around the harbour.  At the airport we saw our last Carib Grackles actually inside the airport terminal; a great end to a family holiday that we all enjoyed.
Rob Miles, 6th March  2013