The Bristol Ornithological Club (BOC) was founded, in 1966, to promote, encourage and co-ordinate the scientific study of ornithology in all its branches in the Bristol area.
The Aims of the Club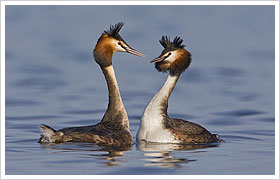 To publish a monthly bulletin, entitled Bird News, and a journal Bristol Ornithology. *
Encourage beginners in ornithology, by assistance in the field and through special indoor meetings.
Support and assist conservation projects by active co-operation with local organisations.
Promote the special study areas at Chew Valley Lake .
Promote field research by co-operative and individual studies.
Hold regular indoor and field meetings throughout the year.
* Bristol Ornithology will take the form of papers and short notes by members, and a review of that year's events and activities. Members also receive the Avon Bird Report (published jointly with the Avon Ornithological Group) which is a systematic list report of the birds of the area).
General Committee for 2016
Officers
Chairman – Ken Carruthers
Secretary – Richard Belson
Treasurer – Keith Williams
Membership Secretary – Judy Copeland
Elected members
Jane Cummings, William Earp, Alastair Fraser, Robert Hargreaves, Nick Hawkridge, Mike Jackson, Gareth Roberts, Mark Watson, Jason Williams.
Co-opted members
If you would like to be considered for the committee, or are willing to help on a co-opted basis, drop us a line via the contact us page.